Welcome to the Gray Street Veterinary Clinic Newlsetter for June 2019
Welcome to the monthly Gray Street newsletter!
Thank you for choosing to subscribe to our newsletter 🎉
This issue we will be discussing:
Arthritis – Dogs, cats and horses – What are your options?
Pregnancy Diagnosis in Cattle – How to get the best out of your herd
Meet the Vet – Dr Riley, the new kid on the block
Want to book in to see us online? We'll show you how
Winter is coming….. So is arthritis
With the weather starting to cool down, now is the time to start
preparing your pets for winter.
Things to consider for your senior companions are:
– Warmth

– Food
– Weight

– Exercise
– Joint Supplements

– Medical Management
Pregnancy Diagnosis for your Herd
Our skilled veterinarians are the best people to diagnose those troublesome empty cows that are chewing into your profits.
We are able to diagnose pregnacy using either the ultrasound or manual methods. We can age from 6 weeks and 8 weeks of gestation respectively.
We are also able to pregnancy check export cattle, saleyard cattle, including on-line auctions or for just general herd management purposes.
RILEY DENNIS BVsc.
Riley graduated from James Cook University, Townsville at the end of 2018. Origianlly from a cattle station 180kms north west of Clermont, Riley has always had a keen interest in animals and is very excited to return to Central Queensland after university to work as part of the Gray Street Vet team! She will be working as a mixed practice veterinarian with keen interests in cattle medicine/health along with dog and cat surgery, medicine and health.
In her spare time Riley loves water skiing and hanging out with her dog Hugo.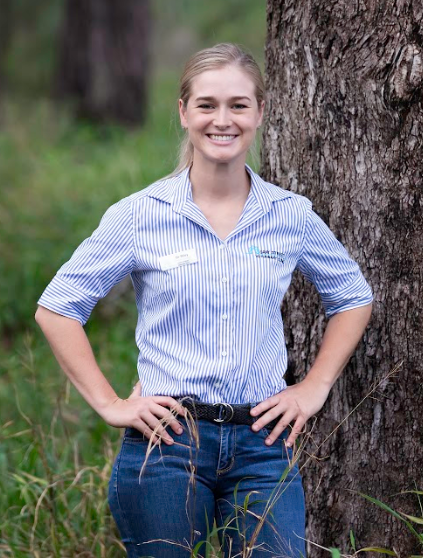 Booking online – Just a click away!
Making appointments for your beloved family member is now even easier with our on-line appointment booking system. Through this portal, you are able to book in for cat and dog vaccinations, general health check ups for cats dogs and small pets as well as equine dentals and hendra vaccinations at the clinic.
We visit Blackwater, Springsure and The Gemfields on a monthly basis, and you can book in for these as well.

43-45 Gray Street
Emerald Q 4720
07 4982 4868
emeraldvet.com
If you have any questions, please don't hesitate to call us on 4982 4868
You are receiving this email because you have visited our site or asked us about regular newsletter