Welcome to the Gray Street Veterinary Clinic Newlsetter for July 2019
This issue we will be discussing:
Big Head and Buffel Grass - The Facts
Rat Sak and Your Pets - Signs to Watch For
Meet the Vet - Dr Jack
ZipPay & ZipMoney - We are authorised merchants!
Big Head and Buffel Grass - The Facts
"Big Head" disease is known by many names including Buffel Grass Disease and Nutritional Secondary Hyperparathyroidism. It is a preventable disease caused by a long term lack of calcium, excess of phosphorous or an imbalance in the ratio of both.
In Central Queensland one of the most common causes of big head is long term grazing on 'high-risk' oxalated pastures. Oxalates in pastures bind to the calcium in feed which means it can't be absorbed by the horse. Short fast growing pastures after rain events also increases the risk of oxalates in pastures. It can take weeks or months for bighead to be visible to the human eye.
Regular access to a high-quality supplement (such as Bone Formula) with the correct ratio can prevent and treat this disease. Blood tests to diagnose this disease are either unreliable or unavailable currently in Australia.
Rat Sak and Your Pets - Signs to Watch For
Rodenticide (rat bait) toxicity is a very common emergency in veterinary medicine. Rat bait is a poison which is toxic to rats and mice, however, can be lethal when eaten by dogs or cats. Unfortunately, most dogs and cats find rat bait to be very tasty and may actively seek the poison to eat it.
There are a number of different active ingredients that can be used in rat bait and so it is important that you can provide your vet with the brand of the bait that was consumed. Signs of rat bait ingestion depend on the active ingredient and amount consumed. Some common side effects include, but are not limited to: abnormal behaviour, altered mentation or uncontrollable bleeding.
If presented to your veterinarian within a few hours of ingestion, it may be possible to induce vomiting and as a result rid your animal's body of the bait. However, in later stages of toxicity your animal may require extensive support therapy in order to recover.
JACK ATKIN-SMITH DVM
Jack Atkin-Smith was offered a job in our team as a Mixed-Animal Veterinarian, after he came to us for University placement in September 2017 - safe to say that we were thoroughly impressed. He graduated a Doctor of Veterinary Medicine at the University of Adelaide shortly afterwards and made the move to Emerald. Jack has been a keen learner in both small and large animals from the start, taking every challenge in his stride. With the extensive knowledge he brought from university and the huge amount of hands on experience he has gained in all fields, Jack is considered a highly valued member of our team. He is a keen fisherman in his spare time and loves the Cape.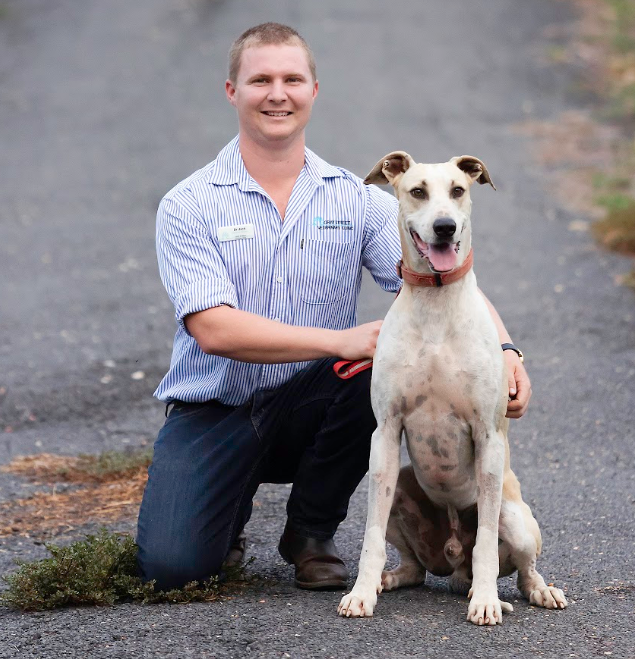 We are authorised Zip Pay & Zip Money Merchants
ZIP is here to make your life easier, for when unexpected vet bills arise, or even to help you budget your general vet care! Head over to www.emeraldvet.com/zip or give us a call on (07) 4982 4868 for more information.

43-45 Gray Street
Emerald Q 4720
07 4982 4868
emeraldvet.com
If you have any questions, please don't hesitate to call us on 4982 4868
You are receiving this email because you have visited our site or asked us about regular newsletter