***WARNING*** Parvo Virus is in Emerald and surrounding areas!
Welcome to the Gray Street Veterinary Clinic Newsletter for October 2019
This issue we will be discussing:

Heartworm – The silent killer
Bull Semen Testing – Can You Afford Not To?
Meet the Vet – Dr Shannon
Want to book online? We'll show you how
OUT CLINIC DATES FOR OCTOBER
BLACKWATER
Thursday 10th October
SPRINGSURE
Thursday 17th October
GEMFIELDS
Thursday 31st October
Heartworm – The Silent Killer
Heartworm is the silent killer in our canine community which is starting to make a comeback due to the lack of prevention and the misunderstanding of where and how dogs can contract heartworm. Emerald is in the midst of an epidemic which has seen at least 20 cases in the past year alone, and many vets have not seen this disease for a long time.
FALSE: DOGS DO NOT CONTRACT HEARTWORM FROM OTHER DOGS
TRUE: MOSQUITOES ARE THE CARRIERS OF THIS DEADLY DISEASE
Where the are mosquitoes there is a real possibility that they can be carrying the baby heartworms, known as microfilaria, and are infecting your dog.
Luckily, with simple in-house testing we are able to test for this and can start your dog on a yearly injection.
Are your animals up to date?

Our online portal shows which preventatives are up to date and overdue.

You can also book your appointment too!
Bull Semen Testing – Can you afford not to?
In the current dry conditions, any free-loaders eating what is left in our paddocks are not welcome.
This includes our reproductive animals that are not reproducing! There are multiple issues that can alter a bull's ability to breed – even over a short period of time. Can you afford to miss a paddock of cows due to a faulty bull?

A full BULLCHECK (VBBSE) of a breeding animal includes identification, history (including vaccinations) plus these key components:
A general physical examination including conformation and upper reproductive tract palpation.
An examination of the testes and measurement of scrotal size.
Collection and microscopical assessment of a semen sample.
Laboratory examination of sperm morphology.

The ACV recommends all components be used for bulls of higher value which may need to be used for single sire mating, or those with heavier mating loads under more intensive conditions.
Dr Shannon Goodwin BVsc.
Shannon graduated from James Cook University, Townsville in 2016 with a Bachelor of Veterinary Science. She worked in a mixed practice clinic in Bundaberg QLD after graduating until June of 2018 when she returned home to Central Queensland and joined our team at Gray Street.
Shan is a mixed-animal veterinarian and loves the variety of being in clinic and out in the field. She has a keen interest in orthopaedic surgery and anything to do with cattle. In her spare time she loves to hang out with her Springer Spaniel X dog – Mia.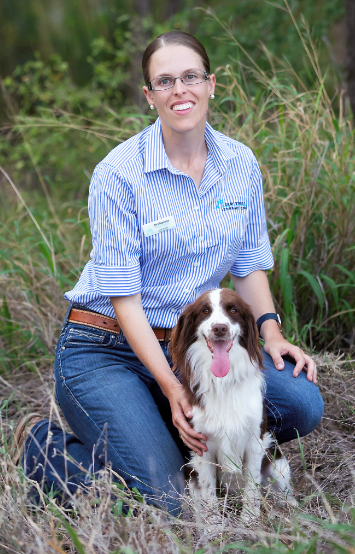 Booking online – Just a click away!
Making appointments for your beloved family member is now even easier with our on-line appointment booking system. Through this portal, you are able to book in for cat and dog vaccinations, general health check ups for cats, dogs and small pets as well as equine dentals and hendra vaccinations at the clinic.
We visit Blackwater, Springsure and The Gemfields on a monthly basis, and you can book in for these as well.

43-45 Gray Street
Emerald Q 4720
07 4982 4868
emeraldvet.com
If you have any questions, please don't hesitate to call us on 4982 4868
You are receiving this email because you have visited our site or asked us about regular newsletter